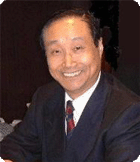 Over many years of continuous growth, Parakou has evolved from a small shipping company in Hong Kong into a multinational shipping and diversified group of companies. We are grateful for the great supports from our good friends in the Mainland China and overseas. As the Chairman of the Group, I would like to extend my heartfelt thanks to you all and to our dedicated staff for their contributions and resourcefulness over these years.
During these years, subsidiaries and joint venture offices have been strategically set up in various shipping centers including London, Manila, Beijing and Shanghai etc. At present, the Group owns a fleet of 40 vessels totaling about 2.0 million deadweight, including bulk-carriers, oil tankers and chemical tankers.
Parakou Group will continue to develop her core shipping business. Additionally, the Group will actively pursue diversified investment projects into various business sectors, complementing the continuous growth of the company; which will enable us to strengthen our business ties and co-operations with our customers and further enhance shareholders' value and our even better quality of services.